Strategic Success Community
ENTREPRENEUR NETWORKING EVENTS
Where real conversations happen!
By joining attending our events and joining our community, you will get access to our events, slides, recordings and of course networking!
Event Highlights: Networking opportunities like never before! Connect with like-minded professionals, industry experts, and fellow enthusiasts in a vibrant and welcoming atmosphere. Expand your network and forge valuable connections that can have a lasting impact on your career and personal growth.
This or That - Healthy Debates: Engage in thought-provoking discussions and debates on the latest trends, challenges, and opportunities in various industries. Gain fresh perspectives, challenge your own thinking, and contribute to stimulating conversations that will help you broaden your knowledge.
Panel Discussions: Immerse yourself in insightful panel discussions featuring renowned experts and leaders in their respective fields. Dive deep into captivating topics, gather valuable insights, and gain actionable advice to enhance your professional journey.

And More! Be prepared for surprises, interactive sessions, and exciting activities designed to make this event a truly memorable experience.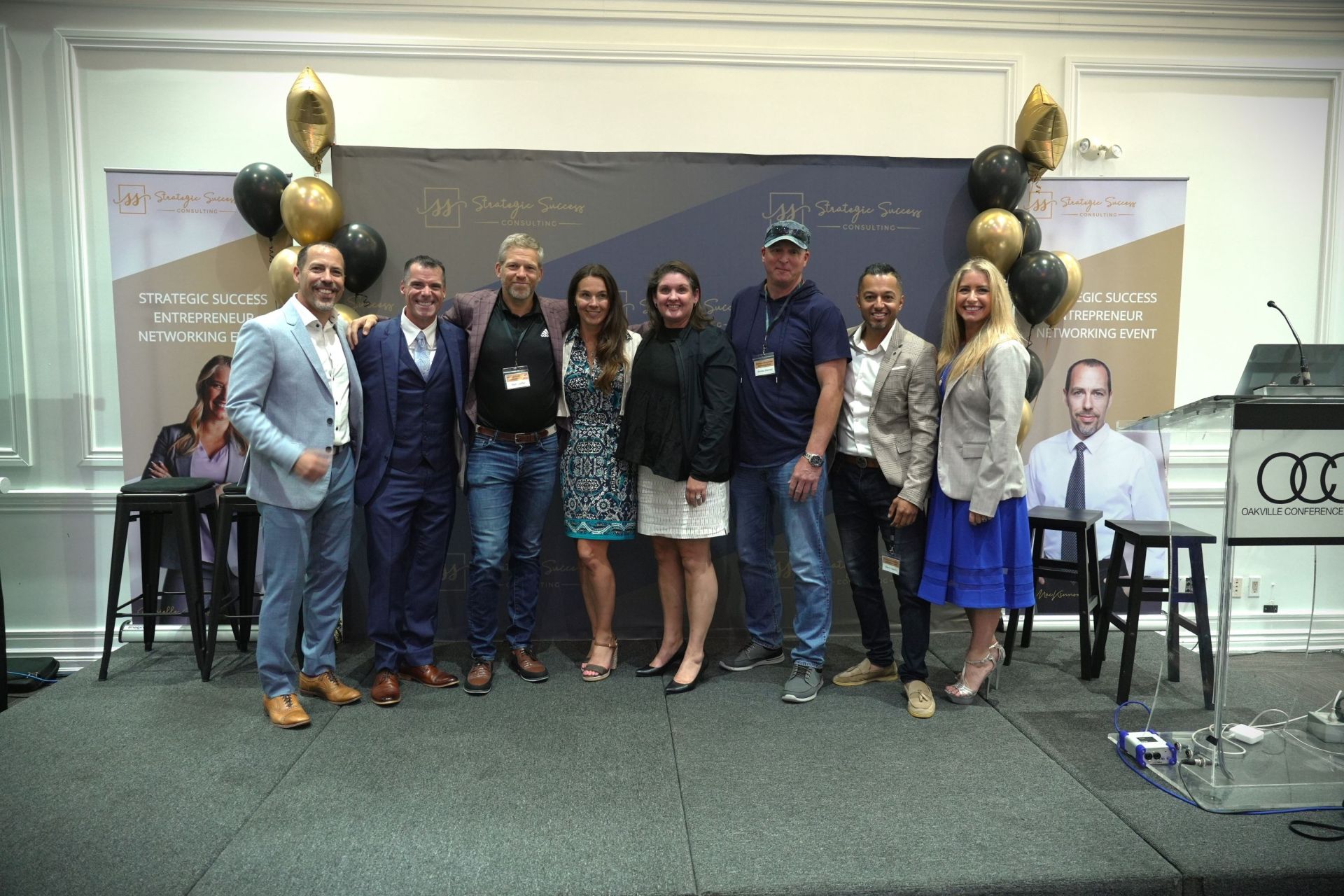 A special thanks to our guests from our September event, from left to right:
Kory MacKinnon, Joe Marcoux, Mark Loeffler, Susan-White Livermore, Mandy Branham, Andrew Brennan, Manny Haidary, and Danielle Chiasson!
Access Previous Events

Gain access to our previous event recordings and slides by clicking on one of the links below:


EVENT DETAILS
DATE: Tuesday, October 17, 2023

LOCATION: The Oakville Conference Centre, 2515 Wyecroft Rd, Oakville

TIME: Doors open at 6:30pm, event goes from 7:00-10:00pm

Early bird ticket price of $40, use the discount code EARLYBIRD25 and get an additional 25% off your purchase for a limited time only!
Season's Pass (offer ends October 17)
Buy a Season's Pass get 8 events for the price of 6 for $240. This is our best deal, lock in a guaranteed savings of 25% for the 2023-24 Season.
Network with like-minded professionals and industry experts
THIS or THAT Style Debates
Industry Expert Conversations
Relive the excitement from last month and check the September 21, 2023 SSC Post Event Video below!
Danielle Chiasson is a serial entrepreneur known for her work in the field of real estate investing in residential re-development and rental housing. Danielle fills her days with her coaching program, speaking engagements and has just launched her online educational platform.
Kory MacKinnon, a former Corporate Trainer, Kory found his passion for real estate investing in his late teens after reading David Chilton's book The Wealthy Barber. However, lack of knowledge, systems and trusted mentors kept him from pulling the trigger on his first property until he was 30 years of age. As the saying goes, the seed was planted and from that day forward, Kory used two decades of business experience to turn his lucrative real estate side hustle into early retirement.